Source:
Chia-Lin Chang, Distinguished Professor, Department of Applied Economics, NCHU
Chun-Han Shih (Adam), Office of International Affairs, NCHU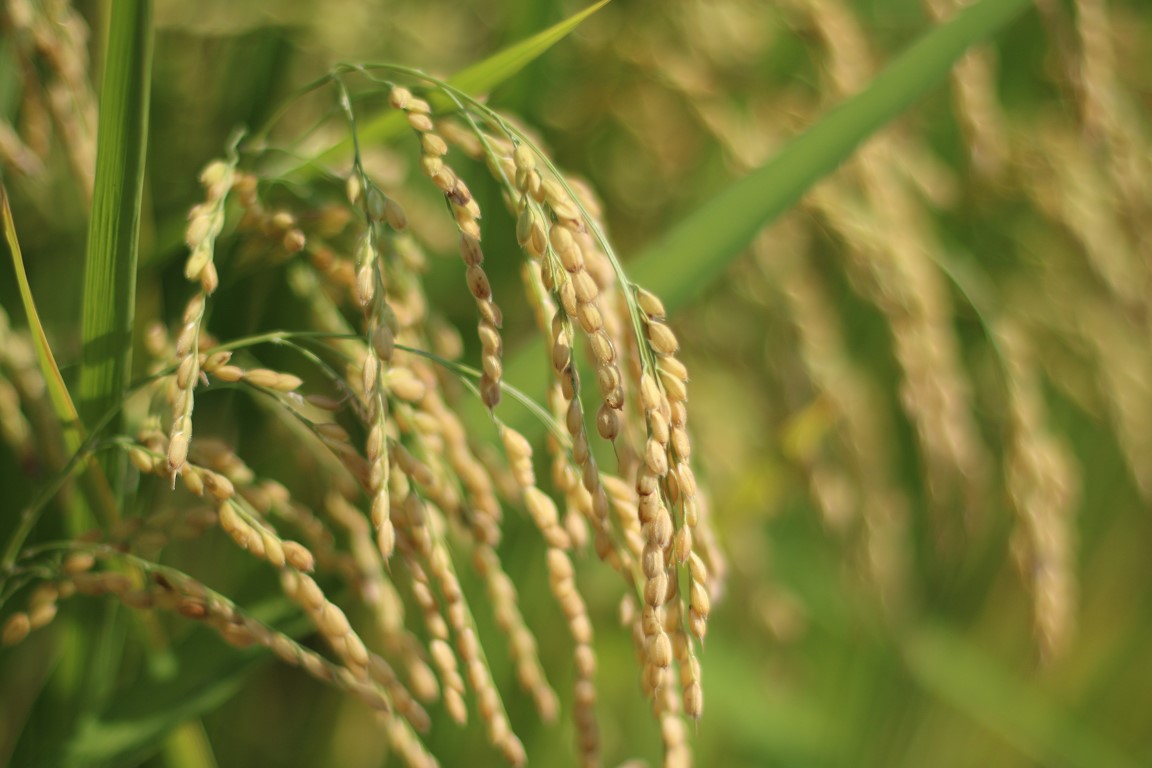 Location: Agricultural Experiment Station(AES), National Chung-Hsing University
Photo source: Secretariat Office, National Chung Hsing University (Ms. Chia-I Lin)
Jenn-Wen Huang is a tenured Distinguished Professor at National Chung Hsing University (NCHU). He obtained his Ph.D. degree from the Department of Plant Pathology at the University of Georgia in 1990 and has devoted himself to the development of agricultural non-toxic control, agricultural waste recycling, and agricultural microbial products, with significant contributions to the development of sustainable agriculture.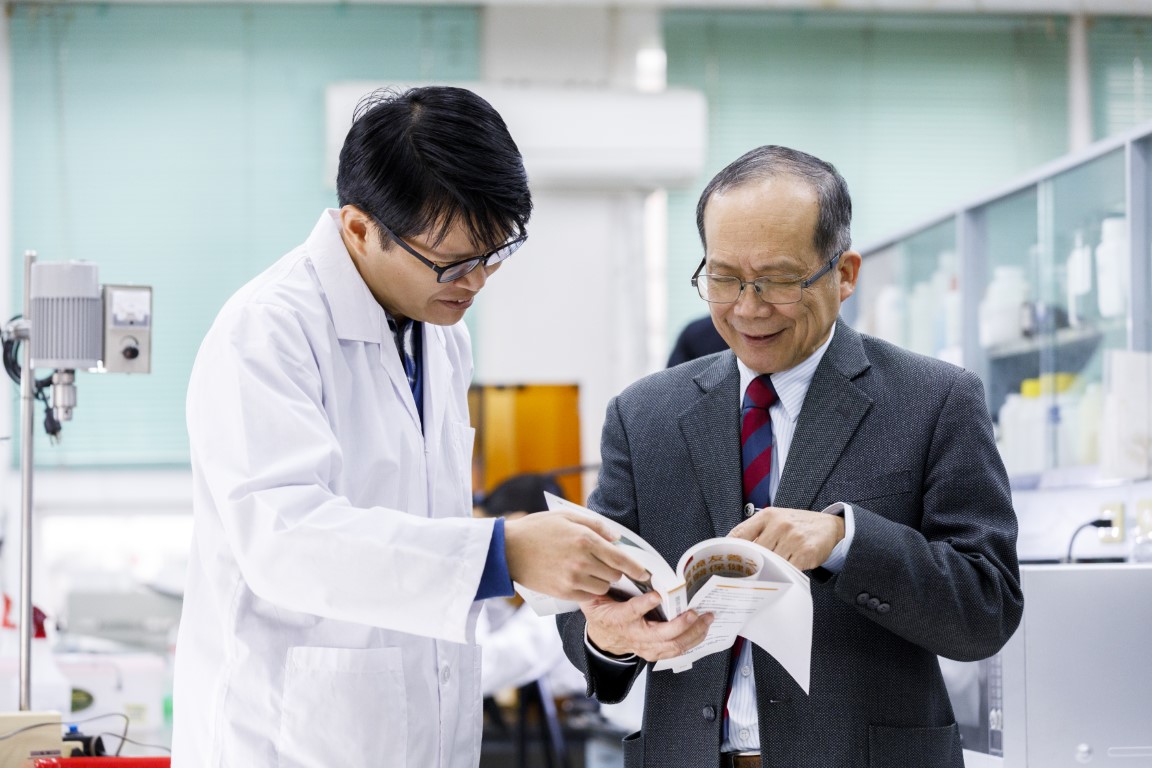 (Photography: Mr. Shih-Hao Tsai)
Professor Huang serves in the Department of Plant Pathology at NCHU, specializing in plant disease management, fusarium identification, and crop disease diagnosis, and was awarded the 14th and 15th "National Innovation Award" in two consecutive years, 2017 and 2018. In 2020, he received the "Outstanding Academic-Industry Cooperation Award" and the "2020 Executive Yuan Award for Outstanding Science and Technology Contribution". Since 2006, Professor Jenn-Wen Huang has isolated more than 1,000 strains from soil and plant samples collected from various regions of Taiwan, from which Bacillus mycoides was selected for its dual effects on crop growth and disease control. Several indigenous Bacillus mycoides strains were obtained from roots of tomatoes, rice, and strawberries grown in central Taiwan, promoting crop fertility (for example, tomatoes, lettuce, rapeseed, cabbage, beans, and rice), inducing disease resistance and reducing the occurrence of diseases, such as sheath blight, powdery mildew, bacterial wilt, rust, and reliance on traditional chemical pesticides. The results of major research were patented for two inventions, which were non-exclusively licensed to six enterprises with different formulations and processes.
The "Shen Zhen Shui No. 2" product, derived from the licensed technology of Bacillus mycoides, is a safe and non-toxic probiotic biofertilizer and a plant health product made of organic materials, which can reduce the use of chemical pesticides. It has also been awarded the "Outstanding Contribution to Science and Technology Award of the Executive Yuan of the R.O.C.", representing a new model for Taiwan's agriculture to shift to the non-toxic and safe use of bioproducts. Another representative R&D achievement is "S-H Soil Amendment" (jointly developed with Professor Shou-Kung Sun, Huang's advising professor at NCHU, hence it is named with the initials of their last names, Sun and Huang), which effectively control soil-borne diseases of a variety of crops by using agricultural and industrial waste such as rice husk, bagasse, oyster shell powder, and mineral ash, and others. The patented formula has been licensed to enterprises and has been widely used in the cultivation of fruits and vegetables in Taiwan.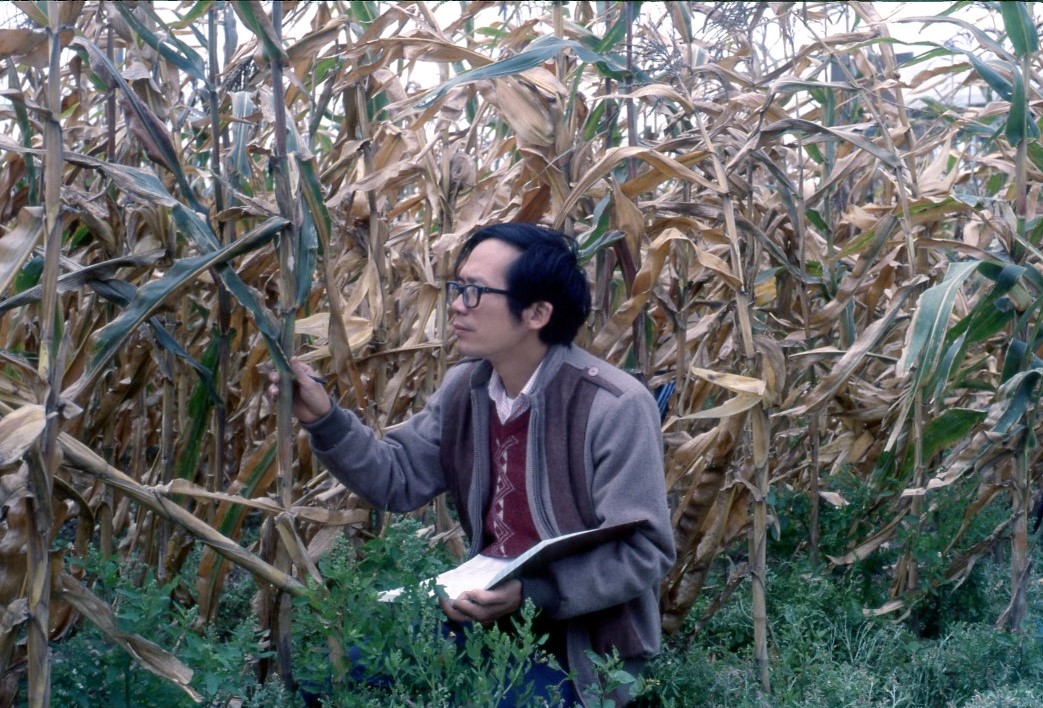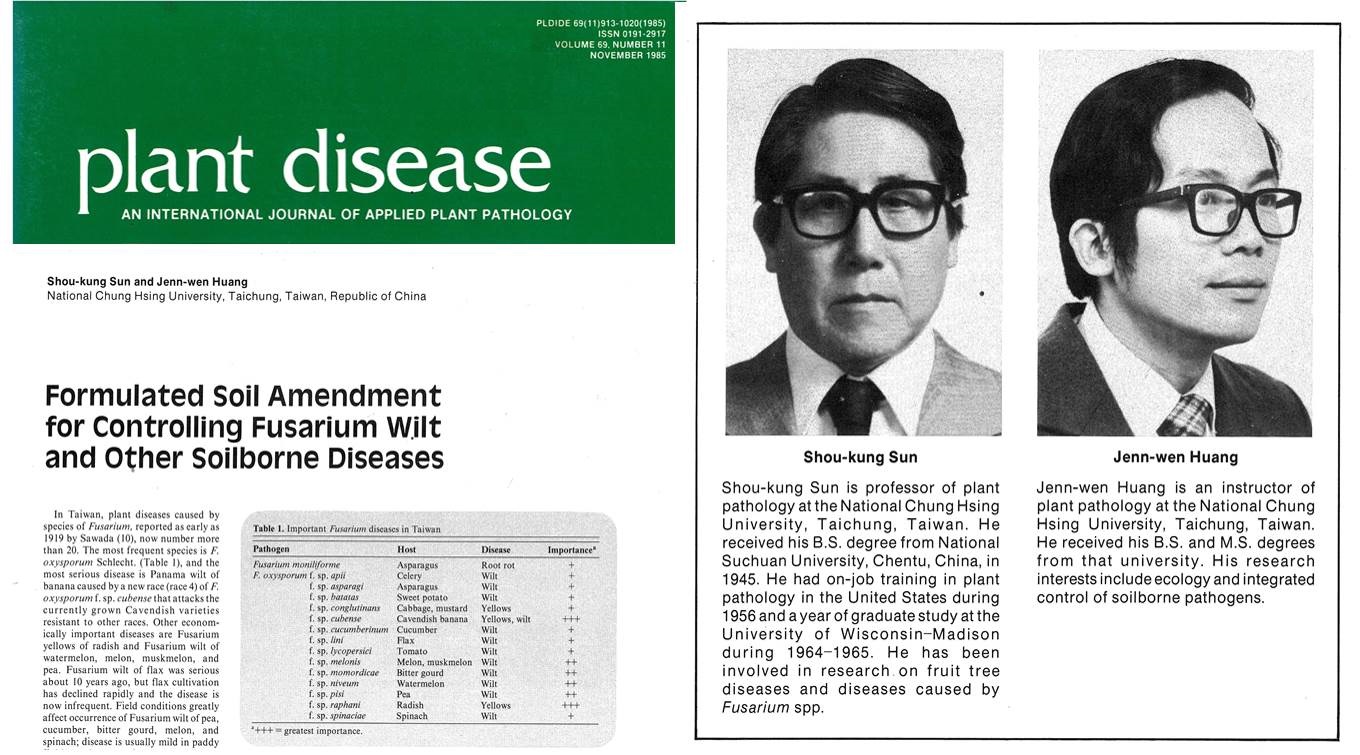 (Source: VP Prof. Jenn-Wen Huang, National Chung Hsing University)
Professor Huang's path to agronomy began from childhood. He was inspired by the hard-working and frugal farming spirit of his parents, and the inspiration and guidance provided by Professor Shou-Kung Sun. Over the years, he has been upholding the spirit of protecting nature with the power of nature, growing crops with care, and being sensitive to and friendly with the environment. In 1991, Professor Shou-Kung Sun and he established the "Phytopathological Education Foundation" – later registered with a new name as the "MinSheng Science Technology and Education Foundation" – in the fervent hope that all individuals can give what they earned back to a society for the expectation of environmental co-existence.
Born and raised in the fields, Professor Huang found his lifelong goal in farmland. With the aid of organic components that stimulate the resistance of crops, the research team he leads has developed a variety of biological control products, which, under the nourishment of organic components, are just like the blooming hydrangea fields on the hills of Mt. Yangming in spring, establishing a new model for the sustainable development of Taiwan's agriculture.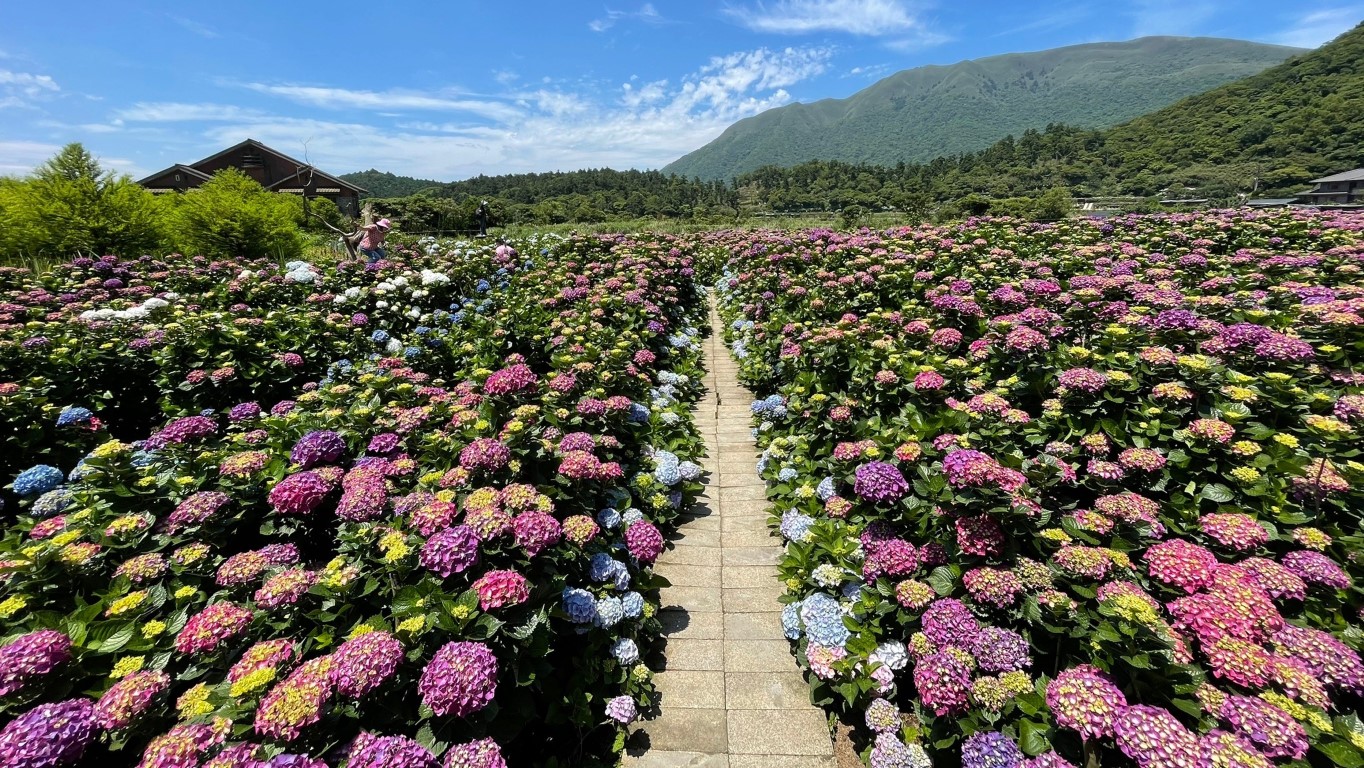 Hydrangea Fields-- Mt.Yangming, Taipei
Photo source: VP Prof. Jenn-Wen Huang, National Chung Hsing University