Source: Professor Shih-An Chen, Superintendent of Taichung Veterans General Hospital and Vice-President for National Chung Hsin University.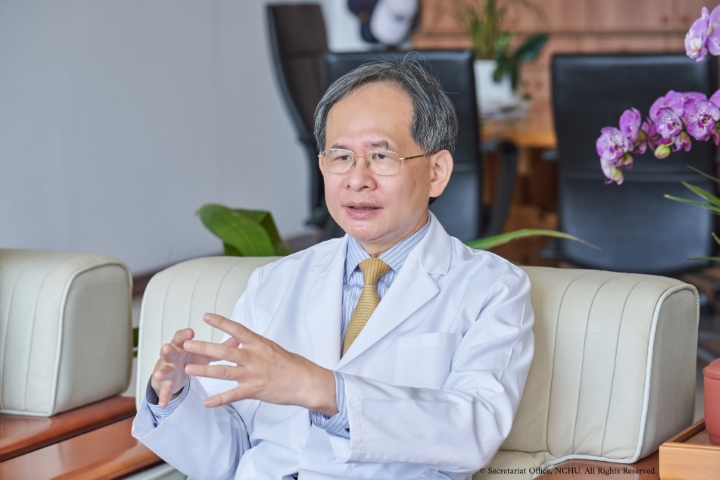 <The motivation of the collaboration>
Taichung Veterans General Hospital (TCVGH) was founded in 1982, and it has been accredited as a "Medical Center" and a "First Class Teaching Hospital" by the Ministry of Health & Welfare, Executive Yuan, Taiwan since 1991. As the biggest public medical center in central Taiwan, the hospital has 4,250 staff and 1,624 beds with advanced medical training facilities and outstanding research and development programs. We provide acute high-capacity and high-quality services for about 8,000 outpatients and 200 patients in the emergency room every day.
This year marks the 40th anniversary of the establishment of Taichung Veterans General Hospital, and we have been longing for collaboration with a school of medicine from a famous university. National Chung Hsing University (NCHU) is also a public academic institution with 9 renowned colleges located in central Taiwan. A new School of Medicine Post Baccalaureate Program will be launched by NCHU President Fuh-Sheng Shieu in August 2022. The four major axes of the establishment of this program include "Holistic Medicine", "Smart Long-Term Care", "Precision Healthcare" and "Preventative Healthcare." The idea is highly consistent with the vision of Taichung Veterans General Hospital – "to deliver intelligent and holistic medicine and to provide the best healthcare". I am delighted to express my heartfelt congratulations to National Chung Hsing University for receiving approval to set up the new School of Medicine. I believe that Taichung Veterans General Hospital will offer the best faculty, innovative teaching, and training to physicians associated with the school. This collaboration will also allow numerous outstanding physicians and surgeons to obtain more opportunities in medical research as well as in teaching positions. I am certain that such collaboration will generate a tremendous benefit to both the hospital and the university.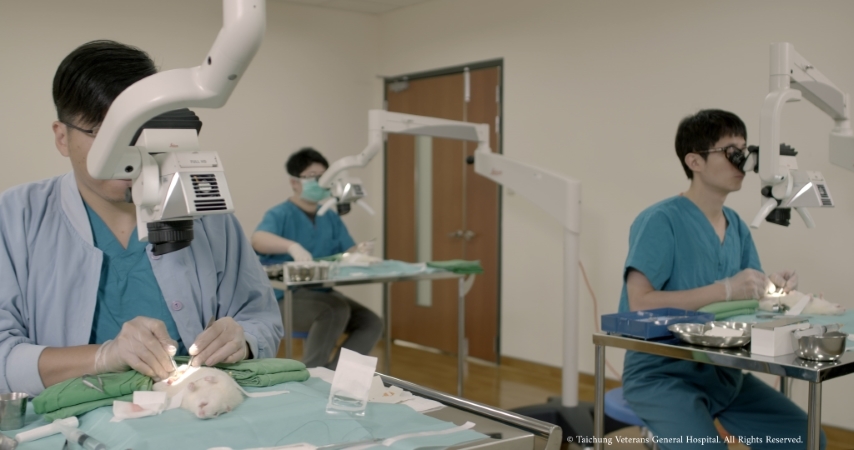 Taichung Veterans General Hospital offers advanced training in microvascular anastomosis to help trainees improve their skills.
<The expectations for the collaboration>
National Chung Hsing University is a comprehensive university with 9 academic divisions, which are organized upon solid foundations and forward-looking developments. Built on the existing partnership between the university and the hospital, the establishment of the Post Baccalaureate Program offers more positions to physicians to join the faculty of the university and the cooperation is expected to be more systematic and rigorous. Professors with different expertise may work together not only in the School of Medicine, but also in the 9 existing divisions. The abundant research and development capacities in both institutes can be used to improve "Smart Health Care", "Medical Humanities", "Medical Ethics" and "Future Medicine", to name a few. After adding the School of Medicine to the colleges, the future progress of both institutions will definitely be brilliant.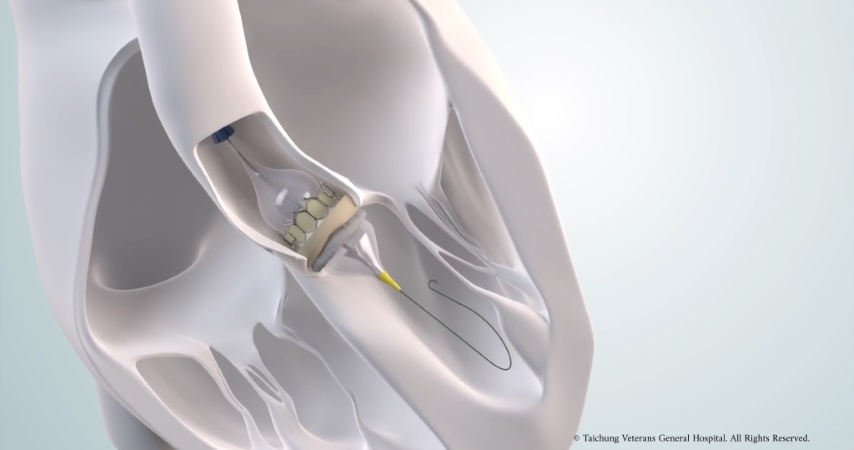 Taichung Veterans General Hospital develops Transcatheter Aortic Valve Implantation (TAVI) to treat aortic stenosis with minimally invasive surgery.
< The contributions to the society>
Taichung Veterans General Hospital and National Chung Hsing University are both national level institutions bearing the responsibilities and mission to improve the welfare of citizens and industries. The collaboration could be further extended to "Central Taiwan Science Park" and "Taichung City Precision Machinery Innovation Technology Park" in central Taiwan, contributing to the prosperity of the economy of Taiwan and the wellbeing of local communities.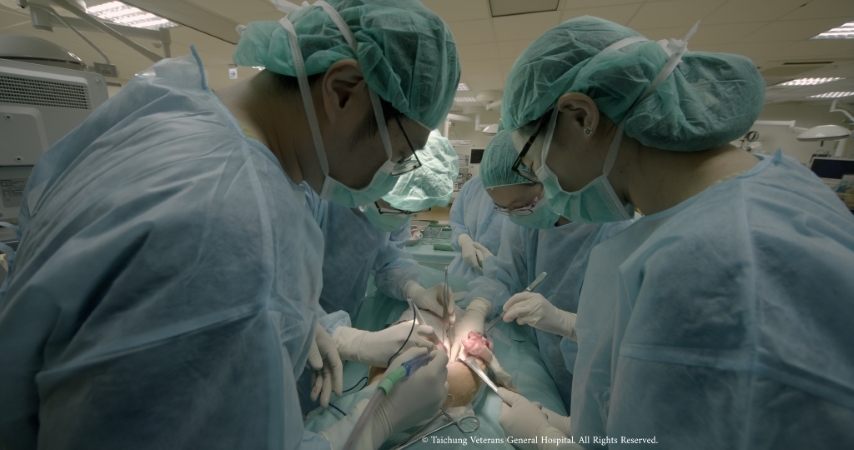 Taichung Veterans General Hospital offers advanced training in laparoscopic surgery to help trainees improve their skills.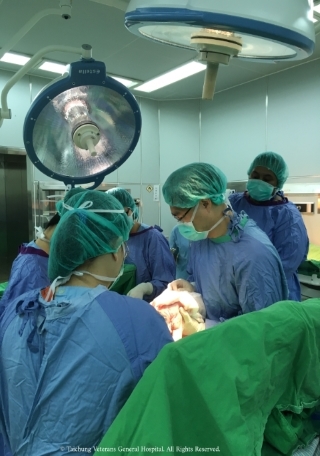 Taichung Veterans General Hospital provides 26 specialties and 53 feature training programs to promote long-term training for foreign medical personnel.