Source:
Prof. Dr. Bernard Y. Kao, Program Director, TRIM, NCHU; Honorary Professor, HKA, Germany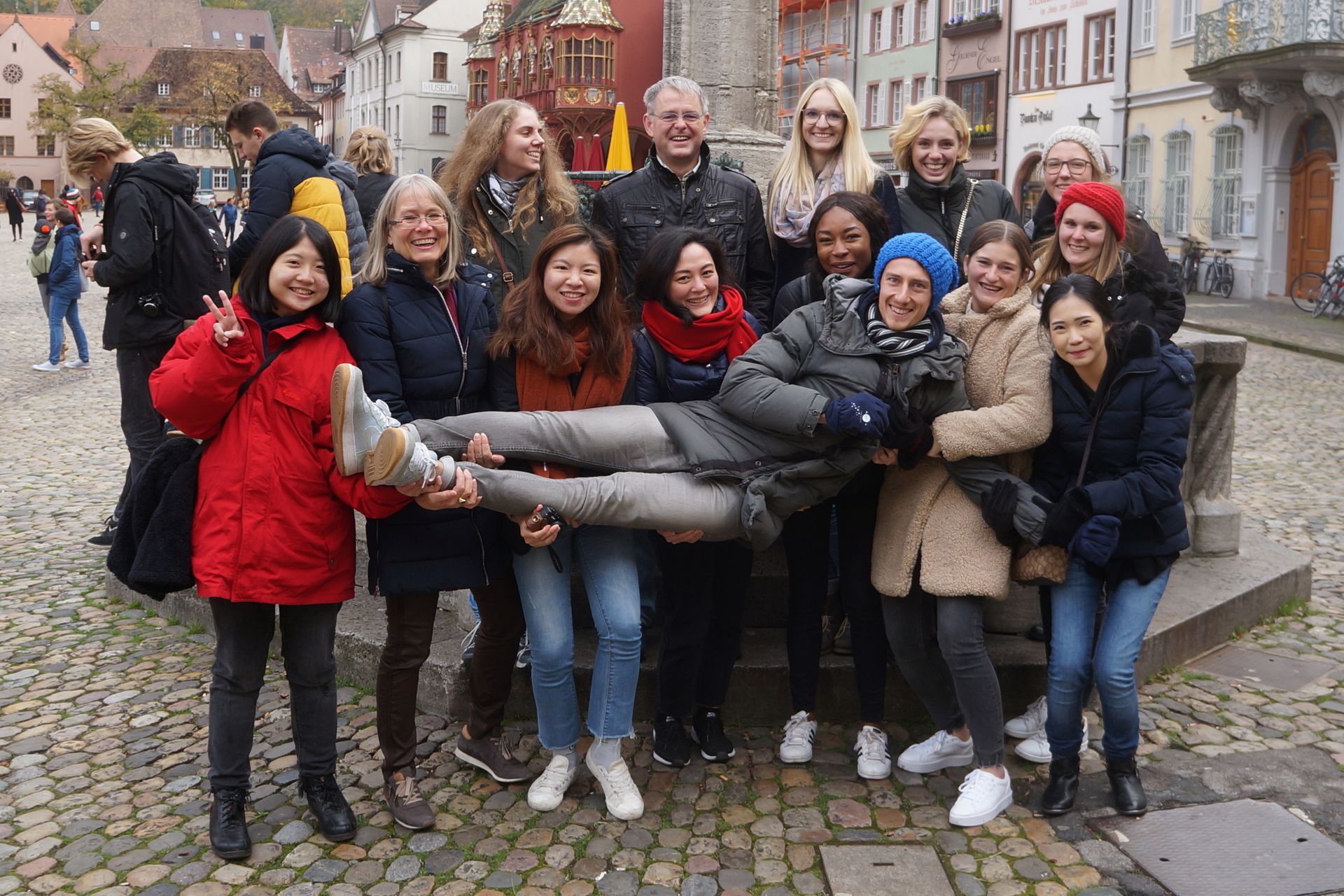 (The 5th Generation TRIM Students photographed in Germany with HKA Program Director Prof. Dr. Stefan Bleiweis)
When the Tricontinental Master Program in Global Studies (TRIM) started its recruitment of 1st generation students in 2015, no one expected that it would become such an acclaimed master's degree program. Over the years, TRIM has admitted students from Germany, Mexico, Taiwan, El Salvador, Nicaragua, Nigeria, and Thailand. Most of these students were able to complete their studies in two years. They were awarded two master's degrees from the National Chung Hsing University (NCHU) Taiwan, and the Karlsruhe University of Applied Sciences (HKA) Germany, one of the most attractive features of the program. The three universities involved, NCHU, HKA, and the University de Monterey (UDEM) Mexico are located in Asia, Europe, and America, respectively, giving the program its name, "tricontinental"
Students are required to study for one semester at each of the three universities but pay only the tuition fee to the university to which they are admitted, yet another cutting-edge arrangement between the three universities. All the courses are taught in the English language, even though these three universities are not from English-speaking countries. This seems to put them all at an equal disadvantage. Nevertheless, the prominent professors of the TRIM, all learned and experienced, provide clear, thoughtful, and inspiring lectures to the students. They are, undoubtedly, the greatest asset of the TRIM, and the secret of its success.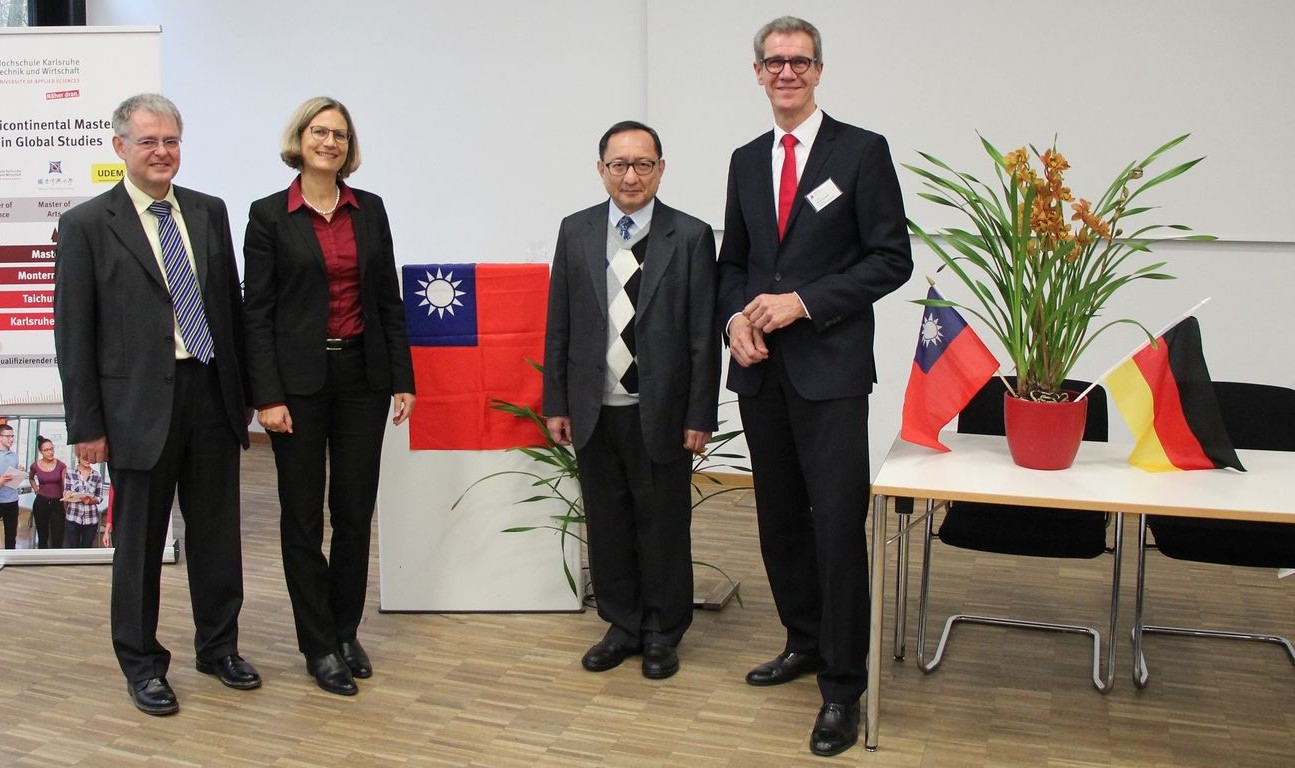 Program Director Bernard Kao becomes the first non-German Honorary Professor of HKA. (Photo: Ms. Sarah Haser)
From left to right: Program Director, Prof. Dr. Stefan Bleiweis, Vice-President, Prof. Dr. Angelika Altmann-Dieses, Prof. Dr. Bernard Kao, Dean, Prof. Dr. Michael Schopen
Indeed, some might wonder what "Global Studies" is about. Make no mistake, it has nothing to do with Earth Sciences, that is, the study of the planet on which we live (although TRIM does touch issues on climate change). In fact, TRIM offers an even more fascinating learning experience. Courses provided by the three universities are coherently designed to include knowledge of management, law, politics, economics, culture, and even psychology. Through the study of a wide range of knowledge domains, students acquire not just the knowledge of each professional area, but also different perspectives of the world based on different social and cultural contexts. Victor Maldonado-Garibay, a TRIM alumnus, who currently serves as the Deputy Director of Regulatory Policy, Instituto Federal de Telecomunicaciones Mexico, sums it up well: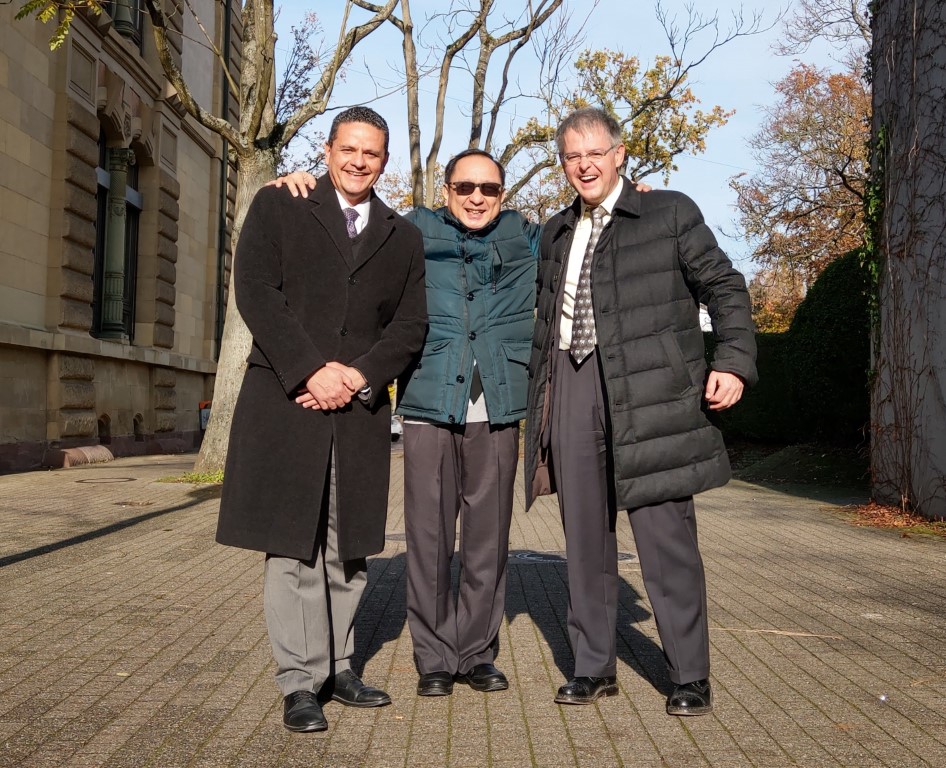 Prof. Dr.Bernard Kao, NCHU (Middle) photographed with
Prof. Dr. Stefan Bleiweis, HKA (Right) and
Prof. Dr. William Steinwascher, UDEM (Left)
"There is nothing else like it out there. It is a true privilege and honor to be part of such a tight and elite group alongside incredibly bright peers from all over the world. It brings you immensely personal and academic growth through all its experiences. To experience the different systems of three different countries on different continents, where you can also learn how to succeed by identifying and playing the rules on diverse scenarios, the ultimate trait of a global leader".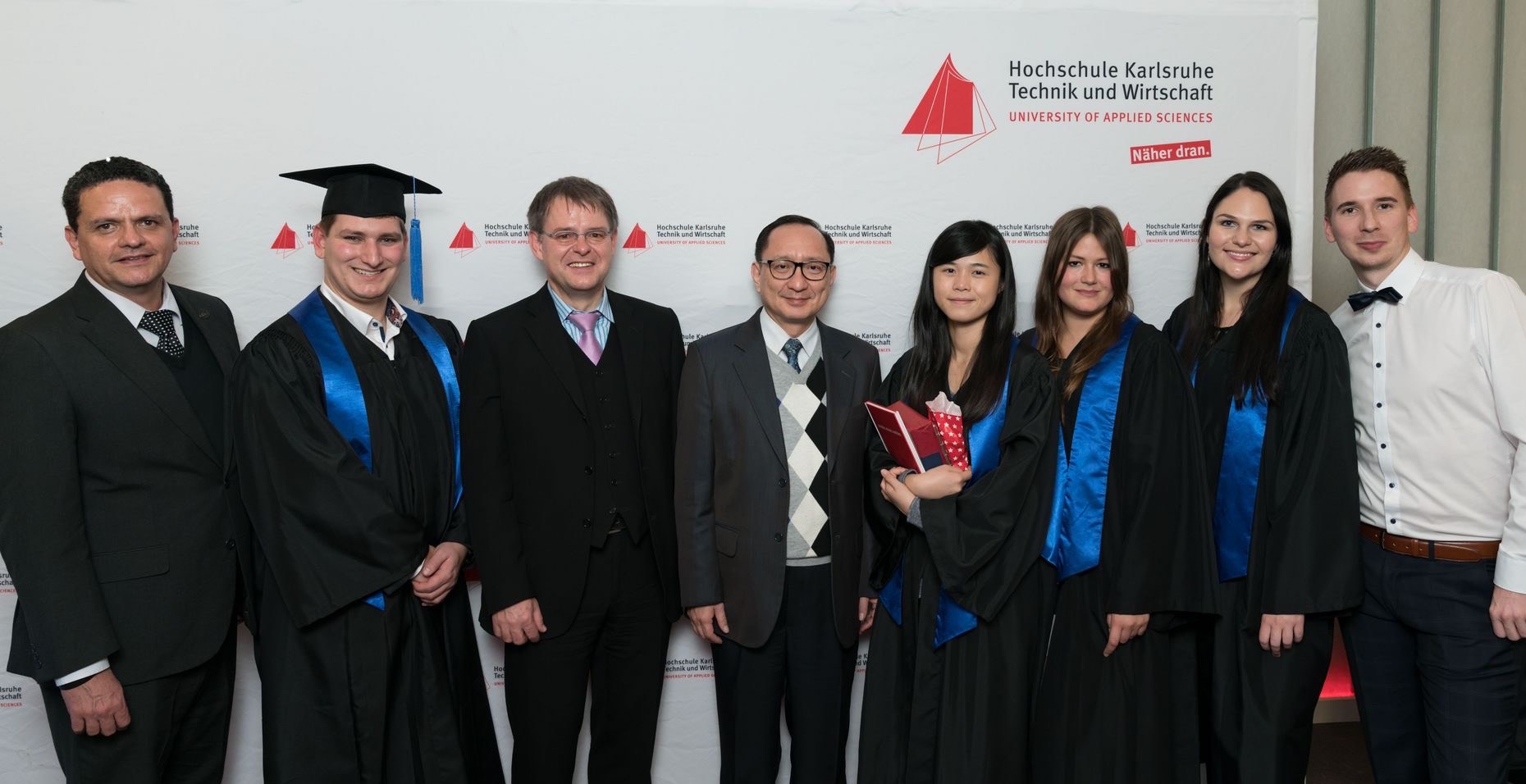 (Graduation Ceremony of TRIM at HKA)
Study, not hesitation, is the key to success. So what are you waiting for?
For more detailed information, please refer to the TRIM official website.