The Art Center of NCHU was established to immerse everyone in a great atmosphere of art through exhibitions, lectures, workshops and diverse collections that provide opportunities to nurture our students with international visions of art and their interests through social engagements. We averagely plan eight various art exhibitions every year, offer people quick access to appreciate numerous valuable art works and also provide a great resource of educational materials for school learning and community activities. This time, we are going to represent two of Taiwanese craft masters' art works.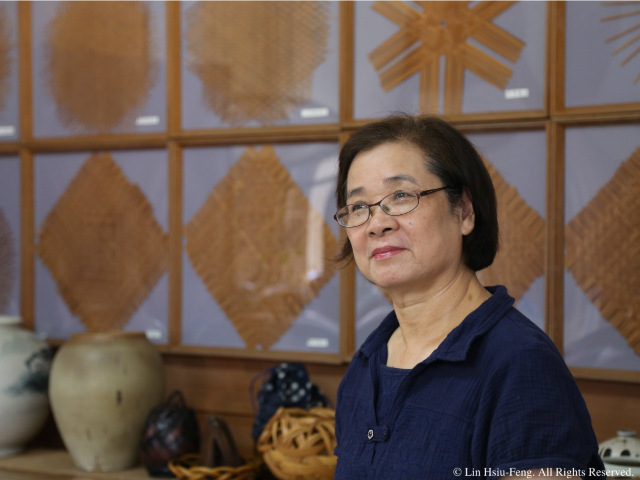 Artist/ Lin Hsiu-Feng

Bamboo Movement: Lin Hsiu-Feng's Bamboo Weaving Exhibition
"Bamboo Weaving" is an important Taiwanese traditional craft that presents the accumulation of our ancestors' wisdom and experience passed down over the generations. Through the stacking and derivation of different eras, groups, regions and needs, it has created a rich and diverse modern bamboo weaving style, and moved towards to the development of bamboo weaving aesthetics. Lin Hsiu-Feng is an outstanding Taiwanese bamboo weaving artist who achieved the recognition of the 4th Da Dun Arts and Crafts Masters, and the important preserver of Intangible Cultural Heritage: Bamboo Weaving. Lin's works strongly reveal her inner dialogues, cultural concerns, and transformation of attitude towards life, in addition to the external technique, application of media, variation of format, warm hand-feel, and natural and distinctive fabric and texture. The valuable artworks are leading us to see the beauty of change in forms and the incredible skill of bamboo weaving, especially the large-scale installations that bring us a new vision of bamboo weaving art.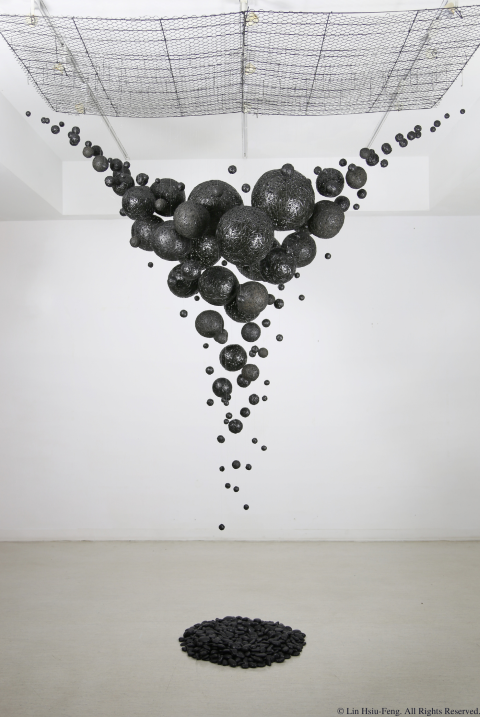 Soaring / 2018 / Bamboo, Lacquer / 240x130x310cm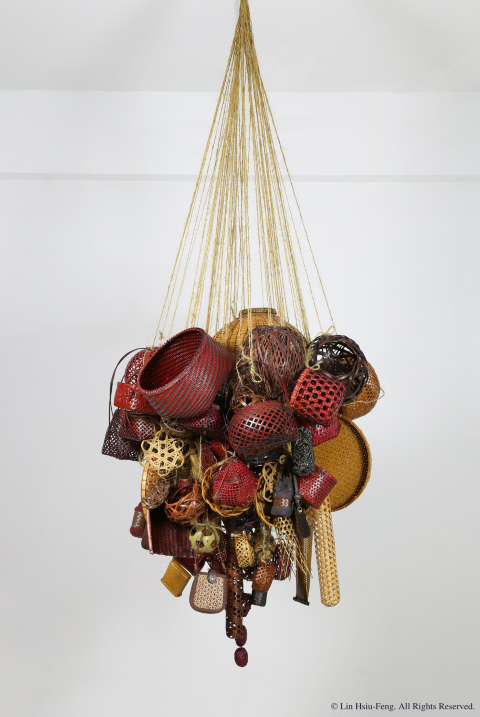 Crowd / 2018 / Bamboo, Rattan, Lacquer, Linen, Fabric, Leather / 100x100x255cm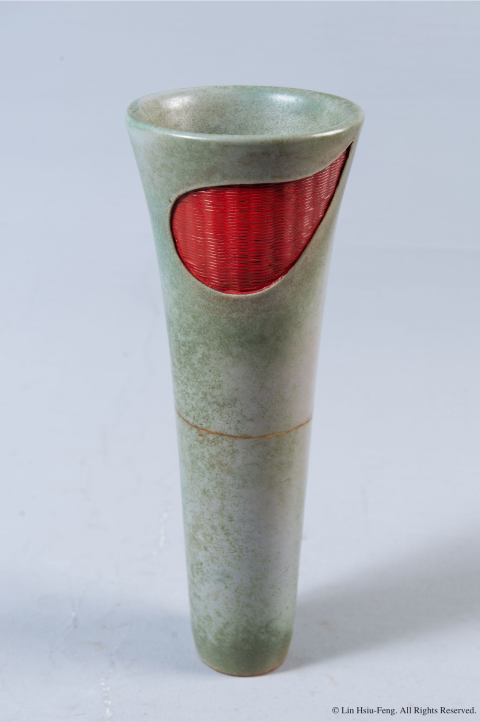 Fusion / 2020 / Bamboo, Ceramics, Wood, Lacquer /5.5x14x36cm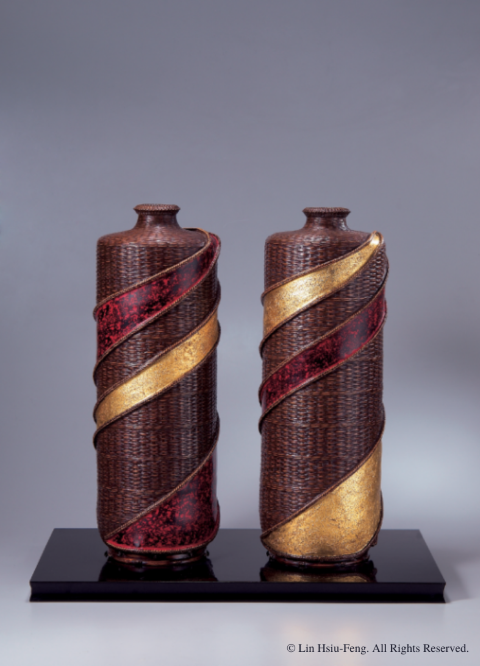 Remerging Glamour / 1999 / Bamboo, Rattan, Wood, Lacquer / 60x35x55cm